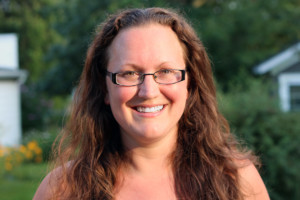 Tracy Cassels, PhD is the founder of Evolutionary Parenting and the Program Director for Reaching for Rainbows, a non-profit in Prince Edward County, ON dedicated to helping vulnerable and at-risk young girls through a focus on social and emotional development.  She obtained her B.A. in Cognitive Science from the University of California, Berkeley, an M.A. in Clinical Psychology from the University of British Columbia, and her Ph.D. in Developmental Psychology, also at the University of British Columbia.  
Her academic works have been published in many peer-reviewed journals including Psychological Assessment, PLoS One, Personality and Individual Differences, Midwifery, and more. Tracy serves as an Adviser to the Children's Health & Human Rights Partnership, a non-profit agency dedicated to ending routine infant circumcision.  She previously worked at the Canadian Council on Learning, a non-profit agency dedicated to researching myriad elements of learning across the lifespan, where her role was to critically analyse educational research to help form policy decisions at local school board and provincial government levels.  
Most importantly to her, though, she is a mother to daughter Madeleine, son Theodore, stepson Desmond, and wife to husband Brian.  Oh, and the dog, Lily.