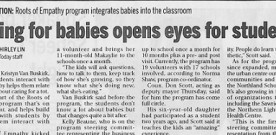 WOMEN DON'T NEED FEMINISM?
Former French first lady Carla Bruni-Sarkozy has said that she believes a woman's place is in the home with her children and her generation of women 'don't need to be feminist'.

The 45-year-old, a self-styled champagne socialist famed for her one-time Bohemian lifestyle, waded into the debate about a woman's role in society in an interview for Vogue magazine, with her views sure to outrage feminists.

Mrs Bruni-Sarkozy said: 'There are pioneers who opened the breach.

'I'm not at all an active feminist. On the contrary, I'm a bourgeois. I love family life, I love doing the same thing every day.'
Well, I've stated my problems with some of the modern feminist views elsewhere, but as I said in them, I still consider myself a feminist in the likes of earlier movements for equality (in a nutshell, I strongly dislike the extreme feminism that discounts women staying at home with their kids).  Unfortunately, the extreme views seem to be coming from France and so I'm not too surprised to see a woman from France discount feminism point-blank.  If all you hear from "feminists" is that it's wrong to breastfeed, stay at home with your children, or do any style of attachment parenting, well, I wouldn't call myself a feminist either.  However, it unfortunately ignores that that is not all of the feminism that there is.  Feminism should be about choice.  Creating a world in which women and men have equal choices to work, stay at home, etc.
Do you consider yourself feminist?  How do you feel about extreme feminism?
WINNING THE LOTTERY – WHAT DO YOU DO?
We've all heard the odds: Your chances of holding tonight's winning Powerball lottery ticket (at this time an estimated $500 million jackpot) are just one in 175 million.

That's worse than being struck by lightning (576,000 to 1) and much worse than dating a supermodel (88,000 to 1). Still, Kai Ryssdal, senior editor of public radio's Marketplace, says he's playing. We're betting he knows what to do with a winning ticket. Do you?

First, do nothing, says Rene Lynch of the LaTimes. Resist the urge to post it on Facebook, experts agree. Just put the ticket somewhere safe (make sure it's signed), and host a quiet celebration with yourself.
Okay, the idea of winning half a BILLION dollars is just insane to me.  In Canada, our highest lottos go to $50 million on average so to put that times ten is crazy.  But I admit I fantasize about what we'd do with the money if we won – how can you not?  So, be honest.  What would YOU do if you won the lottery?
DADSCRIMINATION?
You never see "Men at Work" signs anymore.  It's always "Crew Working In Trees". We don't call them "Policemen" or "Mailmen", they're "Officers" and "Postal workers." But when it comes to parenting, everything's "Mommy".  "Mommy movies", "Mommy & Me" classes, "Mommy wars", "Mommy Zumba". It's as if the M-word is synonymous with "parent". No matter what barriers we break down in terms of gender inequality, inclusiveness goes out the window once you have kids.
This is a topic that I've actually heard discussed recently and I honestly don't know where I stand.  Yes, I acknowledge that oftentimes it's about "mommy" not "dad", and often it's because it is about mommy, not dad.  But is it not the same reasoning about saying "mailmen" or "policemen"?  However, whose responsibility is it to change things?  I have had several people comment that EP is mommy-focused even though it says "parenting".  Guilty as charged.  But here's the thing – I have put out several calls for dad related posts from fathers (because I can't pretend to know what men face as stay-at-home or even working fathers) and received nothing.  My "Dad's Corner" fell flat on its face because I had no dads willing to partake.  Is it my responsibility to spend my limited time searching for fathers?  I would argue no.  But I believe I have a duty to open my arms and welcome the information and pieces they share when they decide they're willing.  In the interim, some dad sites (like Zen Dads) are paving the way for dads to take part in what has traditionally been a "mommy" realm.
But here's my real question, why on earth would dads want to take part in some of this stuff?  Mommy wars?  Mommy guilt?
Related posts:
Share
About Author
(0) Readers Comments