Attachment-Based, Science-Backed Help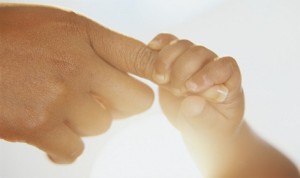 Parenting in today's modern environment is hard.  We no longer live in supportive environments with help from others in our "tribe", but rather we are isolated with immense pressure to do everything for ourselves.  In turn, our culture has ideas about raising children and babies that are about as far away from our children's biology and needs as can be.  This makes parenting even harder.  On the one hand, families know they want to be supportive and responsive to their children and on the other, they are told that they only way to "succeed" is to distance themselves further.
I disagree with this approach and so every bit of help that you find here on Evolutionary Parenting is based on building attachment through responsive and sensitive parenting.  Whether it's a book, an email course, or individualized help, I strive to take the entire family into consideration and help build a secure foundation for our children while finding ways to care for ourselves so we can be the people we want to be.  My goal is to empower parents to feel confident in a gentle, responsive approach to parenting that respects everyone's needs and supports everyone in the family.
Please choose from the options below to guide you towards the type of help you're looking for.