Appointment Types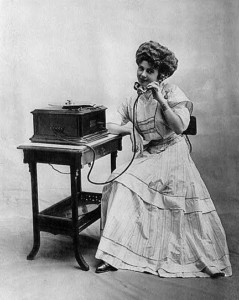 One-Time Consultation
This involves a one-hour session on any topic pertaining to parenting for which you require help.  You will be required to outline the issue when you sign up and calls are done via Skype or phone (if you choose to call me).  During the call we will go over the problem and discuss some solutions; I will also write up a brief summary of the call for you to have a record of.  These summaries are 1-2 pages in length.  If you would like a more detailed write-up with background, more ideas than we discussed, and reading recommendations, I can do that for an additional fee.  This also includes follow-up email questions for 1 month after the call regarding the issue we consulted on.
Cost: $120 Cdn
Cost for the additional report: $175
(Yes, this is more than the call, but these reports are often 8-12 pages in length and take hours to complete, thus the cost reflects this additional work.)
Sleep Coaching
This package involves three (3) one-hour sessions to discuss the sleep problems or questions you are facing.  In most cases, discussions will occur on normal sleep patterns for your child's age, what influences sleep (good and bad), daytime sleep, night wakings, and ways to help ensure that you are getting the self-care you need as parents.  I find it important to mention here that I will never promote any form of extinction sleep training.  There is no time in which I'll say your baby is "protest crying" and can be left alone.  We can discuss means for gentle changes if they are needed, and my methods are based on what we know about anxiety reduction, attachment, and child development.
Calls are booked approximately two weeks apart with the goal of completing the entire coaching session within six weeks of the first call.  If there is a reason to delay, we will discuss that during the call.  We will book each subsequent call at the end of a given call.  If you need to move one of those calls, we can make changes on an individual basis, time provided.  The reason for this timing is that two weeks is often the minimum timeframe to see if changes are working.  Each call includes the brief summary (1-2 pages) of the plan for the following period and email contact as needed to support you in the changes being made.
Cost: $310 Cdn though you will only pay a $120 deposit to cover the initial call in case we discover that a second call isn't needed after one.
***
To Book Services
In order to request either a consultation or coaching services, you can use the scheduler below to book your 1-hour appointment.  If you cannot find a time that works for you, send me an email (tracy@evolutionaryparenting.com) and we'll make arrangements.
Cheers,
Tracy Cassels, PhD