Individualized Parenting Help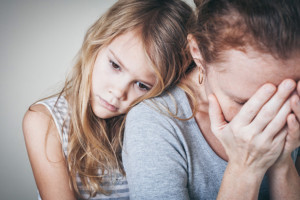 Parenting is hard.  I would argue it's not supposed to be nearly as hard as it is in our modern society, but thanks to societal expectations and pressure, there's no getting around how hard it is.  Many parents struggle with either feeling overwhelmed by the experience of parenting (especially if they have more than one child) and some just aren't sure how to approach various issues (like sleep problems, discipline, welcoming a sibling, and so on) and that's what I'm here for.  Whether it's a one-off call to address a particular issue or more in-depth work to help you find your feet again, I offer services that are designed to help you be the parent you want to be.
Services offered include the following and can be booked using the the links/scheduler in the description:
In-Depth Support – Sleep or Parenting (4 x 60-min over 1 month, $650 Cdn)
Most of the time I find that there isn't really one small problem that needs to be addressed, but rather that one problem has larger impacts on the family as a whole.  For example, sleep problems affect the entire family and can result in discord between parents as well as difficulties in functioning and with siblings.  I find most people need not just some quick advice, but ongoing support for a period of time to best understand the situation as a whole, work on meeting everyone's needs, and help implement any changes.  It's also nice to have someone there for you on a regular basis when you're going through a hard time.
Because of this, I created the in-depth option to work with a select number of families each month.  This involves a weekly call for four weeks so we can keep on top of everything and just be there whenever you run into a snag as well as regular email or messenger contact and brief summaries of the recommendations each week.  Due to the need to find weekly times, booking is done by paying a deposit then we will work on finding mutually agreeable times (and I've spoken with people around the world with no problems finding times) and set them up together via email.
To book this, please CLICK HERE to see the purchase page for the deposit.
One-Time Consultation – Sleep or Parenting (75 min, $250 Cdn)
Consultations can be done via Skype, phone, or email and cover a broad range of issues and are perfect for most topics.  For Skype and phone options, it includes a 75-minute session, a brief (1-2 page) summary of what we discussed, and two weeks of email follow-up. You can also purchase a more in-depth (8-10 page) report which would include far more information, reading recommendations, and more.
For the email option, you get three emails from me which are longer and more in-depth.  The first provides a report (longer than the summary, but not as long as the in-depth report) and the second and third are for follow-up questions/concerns.
IF YOU ARE A PREVIOUS CLIENT, PLEASE USE YOUR CODE FOR YOUR DISCOUNT FOR THE USUAL REPEAT RATE.  IF YOU DON'T HAVE A CODE, PLEASE EMAIL ME FOR YOUR CODE.