Individualized Parenting Help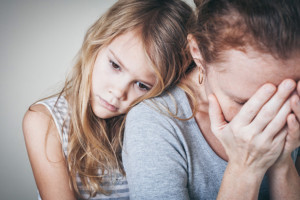 Parenting is hard.  I would argue it's not supposed to be nearly as hard as it is in our modern society, but thanks to societal expectations and pressure, there's no getting around how hard it is.  Many parents struggle with either feeling overwhelmed by the experience of parenting (especially if they have more than one child) and some just aren't sure how to approach various issues (like sleep problems, discipline, welcoming a sibling, and so on) and that's what I'm here for.  Whether it's a one-off call to address a particular issue, a sleep package to focus on your family's sleep needs, or more in-depth work to help you find your feet again, I offer services that are designed to help you be the parent you want to be.
Please know that I will NEVER promote any form of first-wave behaviourist methods like sleep training or spanking.  My approach is gentle and backed by science (whenever possible – some things just haven't been studied).  I will refer you to other professionals if I feel it's necessary and will work with you as long as you need it to achieve what you are looking for.  However, I must be clear that you are responsible for the action part of this.  I can only provide ideas, if you choose not to implement them I promise I won't be hurt, but that will affect how things go moving forward.
Just click on the + next to the type of service you are interested in to find out more about it.