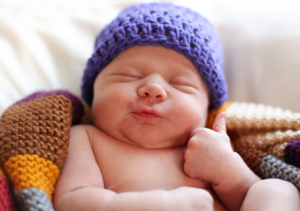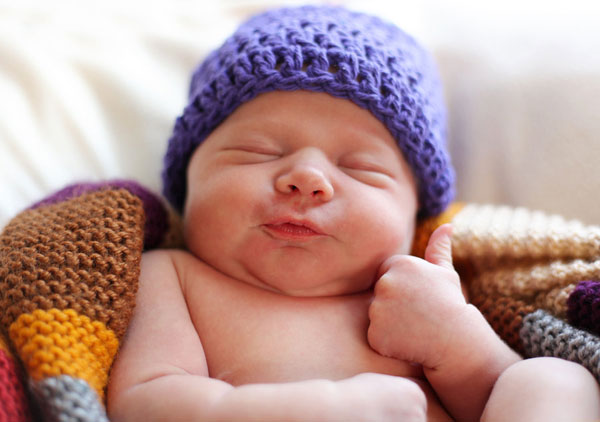 [Updated July 2015]
Previously, I shared a piece on the worst parenting books out there.  Well, clearly we need to offer an alternative, yes?  I am pleased to share what I believe to be some of the best parenting books on the market.  Is this list all inclusive?  Absolutely not even close!  I was so happy to know how difficult it was to narrow things down.  I try to avoid some of the more go-to books (hello Dr. Sears – good books but not on this list) because I know almost everyone reads them and has them.  I attempt to focus on ones that people may not have read or heard of in hopes of adding to people's parenting libraries!  Please know that if you don't see your favourite here, it probably was on my short list and may even have been considered "better" in some ways than some listed, but the list can only be so long… So go add it to the comments for people to read!  (Note: the images of each book link to Amazon so you can read more or purchase.  If you purchase through here, Amazon will give a small percentage to EP, helping me cover costs.)
General Parenting Books
The Science of Parenting.
Frankly this probably should be the bible of parenting for anyone interested in attachment or science-based parenting.  Using neuroscience to explain how our parenting shapes that amazing, developing brain and how that development will shape our child in later years, this is one of the most readable and fascinating parenting books around.
Parenting Without Borders.
I reviewed this book (see here) and just loved it.  No guidelines or rules here, but a fabulous look at what parenting looks out around the world and some of the outcomes associated with these practices.
Free Range Kids.
I am a firm believer that our children, when given a secure foundation, yearn for independence.  Not always at the same time or same age, but they do eventually want to tackle that world.  Free Range Kids gives us the ways in which we can overcome our own fear and allow them to do just that.
By L.R. Knost Two Thousand Kisses a Day: Gentle Parenting Through the Ages and Stages (A Little Hearts Handbook)
L.R. Knost is a wealth of wisdom and this is potentially her best book in that department.  Covering development, she highlights the crucial need to be gentle and loving with our children while offering insights to parents to make this possible.  When you think about parenting in this way, it becomes not only easier but so much more rewarding.
Dealing with Babies
The Discontented Little Baby Book
This book by Dr. Pamela Douglas is one of my all-time favourites as you can read in my review here.  Although it predominantly deals with sleep issues (after all, aren't they the primary complaint of new parents?), it is a wonderful book on how to handle the first year, what simple things can cause our babies to be upset, and how we as parents can have happy children and happy selves.  There is no push for sleep schedules or crying-it-out, but rather an understanding of infant biology and needs and how many things we think are problems actually are symptoms.
The Scientist in the Crib.
We are hardwired to learn.  We have evolved to not only pick up tons of information from others, but also to share that information, whether we are doing so intentionally or not.  I had the pleasure of taking a Developmental Psych class with Dr. Gopnik during my undergrad days and can say that the way she presents information is just fabulous.  This book isn't really about parenting strategies, but if you want to discover how your child learns and how you teach them, it's just wonderful.
The Wonder Weeks: How to Stimulate Your Baby's Mental Development and Help Him Turn His 10 Predictable, Great, Fussy Phases into Magical Leaps Forward
I'm not sure it goes here, but quite frankly I'm not sure where else it would go.  However, this guide to the 10 main milestones your baby and toddler will hit gives parents an insight into the reasons why our babies suddenly change with no real warning.  Not only that, but the book also gives us insight into how we can work with our children during that time to help them make the most of this wonderful time in their development.
BabyCalm™: A Guide for Parents on Sleep Techniques, Feeding Schedules, and Bonding with Your New Baby
BabyCalm classes are sprouting up, but they still aren't everywhere.  For those of us without these amazing classes, we get the book which is amazing in its own right.  Again, the book focuses on looking at your baby for cues and clues, but also provides some gentle tips parents can implement when it comes to dealing with crying and waking at night.  Given the sheer number of success stories I hear from BabyCalm people, perhaps this could overtake Pantley as the go-to for most parents?
Parenting by Heart: Sleeping, Feeding and Gentle Care for Your Baby's First Year by McKay, Pinky (2013) Paperback
In Parenting by Heart, Pinky McKay offers us insights into the main issues that plague most new parents: feeding, sleeping, and handling those extended crying periods.  With wit and wisdom, she helps parents navigate the minefield that is new parenting.  Her calm and gentle manner is apparent from each word on each page.
Our Babies, Ourselves: How Biology and Culture Shape the Way We Parent
One of the greatest lessons parents can learn is how so much of what we think is "normal" is actually driven by culture.  We think we need to parent in a certain way for our child's biological well-being, yet not all we do is actually in line with this goal.  Whatever choices parents make, they need to be aware of the tension between culture and biology and why what we want for our kids may not be what society wants.
Dealing with Toddlers
ToddlerCalm: A Guide for Calmer Toddlers & Happier Parents
The natural extension of BabyCalm by Sarah Ockwell-Smith, ToddlerCalm also has classes that, but they are currently limited to the UK.  I've already reviewed this book (which you can read here) but let me say it covers everything a parent of a toddler needs to know in a quick, easy-to-read fashion.  And of course, there's all that science to back it up too!
Toddler Tactics
Another Pinky favourite.  Like ToddlerCalm, it's filled with wisdom and empathy for those dealing with some troublesome times (often troublesome because we just don't understand why they are behaving as they do) and offers wisdom and help for those in need.  Remember: Your toddlers don't hate you and aren't trying to drive you bonkers, they just haven't quite got a grasp on this whole emotion regulation thing.
Kids: How Biology and Culture Shape the Way We Raise Young Children
Again from Dr. Small (Our Babies, Ourselves), this book extends her work from looking at babies to looking at toddlers and beyond.  How does our response to tantrums stem from society instead of biology?  How come we talk so much about independence yet rarely allow our children to have it?  A great look at the interplay between culture and biology only this time in an older cohort.
Books on Emotional Development
The Whole-Brain Child: 12 Revolutionary Strategies to Nurture Your Child's Developing Mind
Dan Siegel is a neuropsychiatrist who knows exactly what he's talking about when it comes to how the brain develops and how this links to our emotional intelligence and ability to handle stressors and problems across development.  Unlike other books that simply talk about what happens, Dr. Siegel offers practical solutions to children's behaviour that are grounded in their neurological development.
Born For Love. 
Science heavy (but readable) look at the importance and development of empathy in our kids and ourselves.  If you care about having your child grow to be an empathic and caring person, you want to read this one.  Heck, if you care about making sure you live in a world with empathy, read this.
It's OK Not to Share and Other Renegade Rules for Raising Competent and Compassionate Kids. 
Kids are kids and we ought to let them be that way: That is the main message in this book about what kids really need in terms of play and guidance.  It may seem counterintuitive at times, but that's only because we've so lost our sense of what children are capable of learning when allowed to experience social interactions without interference.
Just Babies: The Origin of Good and Evil. 
Paul Bloom is probably one of the best storytellers around in terms of making science and psychology as fascinating as the latest fiction novel.  I find his books are must-reads and I can't put them down.  This one, his third, focuses on the morality that is at play in our young babies from birth onward and how it changes with time.  Some of the findings will surprise you, but all of it will interest you!
Mindset. 
Carol Dweck's book on praise, how we use it, and how it can shape the way we think is a must-read for anyone concerned about the type of mindset their child will develop.  The book is a thorough examination of the science behind her claims and the fascinating findings when children are praised into a fixed versus growth mindset.
Books on Sleep
Sleeping Like A Baby: Simple Sleep Solutions for Infants and Toddlers
Some practical suggestions, but really more of a book explaining to you what's happening with your baby and toddler.  In usual Pinky McKay fashion, the book does a wonderful job of making it clear the wide variability of infant and toddler behaviours surrounding sleep and some of the things parents should look for and consider if they are feeling stressed about their child's sleep.  Like the calming voice of reason, the information here should at least help put your worrying mind at ease when it comes to baby and toddler sleep.
Gentle Sleep Book: For Calm Babies, Toddlers and Pre-Schoolers
I love the Gentle Sleep Book, and not just because I wrote the forward for it.  Like BabyCalm and ToddlerCalm, Sarah Ockwell-Smith uses anecdotes and stories to help you see what's normal with sleep across the ages and how we can gently affect change when needed.  You won't get a step-by-step list of what to do because that won't work for all families, but rather guidance as to how you can make a situational change that works for your family.
The Science of Mother-Infant Sleep: Current Findings on Bedsharing, Breastfeeding, Sleep Training, and Normal Infant Sleep
I have a bias here that I'll be honest about: I'm an author for some of the chapters in this book.  However, I don't get paid so I have no financial interest which should hopefully help alleviate any concern about my plugging it J  Honestly though, this is the newest book on here and thus up-to-date with some of the more interesting research on infant sleep.  With academic authors like Helen Ball, Darcia Narvaez, Kathy Kendall-Tackett and Wendy Middlemiss, it's worth your time to read.  Oh, and share with anyone who tells you that you're spoiling or harming your baby by being responsive at night.
Sleeping with Your Baby: A Parent's Guide to Cosleeping
Although only relevant if you're thinking of co-sleeping or bedsharing, James McKenna's guide is essential if you want to understand bedsharing, its history and benefits, and how to do it safely.
Sweet Sleep: Nighttime and Naptime Strategies for the Breastfeeding Family
Sweet Sleep is the much-needed book that focuses on sleep issues pertaining to the breastfeeding family.  We all know that breastfed infants wake more often, typically nurse to sleep, and may require more touch during their sleep times.  With gentle solutions that will maintain the breastfeeding relationship (most "expert" advice doesn't), this is a must-read for any family breastfeeding and struggling with sleep.
Books on Discipline
Peaceful Parent, Happy Kids: How to Stop Yelling and Start Connecting. 
Dr. Laura is well-known for her amazing blog pieces on connections with kids and removing punishment from the equation.  This book takes all that information and puts it together for parents who are looking to stop the trap they feel they may be in when it comes to yelling and disconnecting from our children which only leads to more problems in the long-run.
Raising Our Children, Raising Ourselves. 
How many times have you tried to explain to people that you don't do "punishment" to be met by comments suggesting you must not set any boundaries?  People fear that if they don't take "control" or punish their child, the child will grow to be an unruly brat.  These people confused permissiveness with attachment or gentle parenting.  This book is a wonderful look at how to get away from that fear and in turn, away from punishment and towards responsibility.
The Gentle Parent.
I reviewed this book here and it's a beautiful and short handbook on dealing with discipline from birth through the teenage years.  For those who don't have the time to delve into long books, this one offers clear, concise messages on how to connect with your child and raise a responsible, caring human being.
Unconditional Parenting. 
I am one of the few gentle parenting people that doesn't actually agree with *everything* Alfie Kohn has written, but his work here on punishment and praise is definitely worth a read.  I still advocate logical consequences as I outline them (not as they are defined in this book though) but if you want to open your eyes to a new way of thinking, this book will do that.
No-Drama Discipline: The Whole-Brain Way to Calm the Chaos and Nurture Your Child's Developing Mind
From the author of the Whole-Brain Child, this is a guide for how to discipline (i.e., teach) that takes our children's neurology and development into account.  When we understand why and how our children react to certain things, we can be more effective in teaching them how to better cope and express themselves which is what I hope we want to instill in our children.
***
I have so many more I could list and some I'll kick myself for forgetting, which makes me a happy person because I know the gentle advice is out there, but I will stop here.  So tell me: What is your favourite parenting book???
[Image Source: SloDive]