EP is not a big business.  This site started out of passion and is something I have worked hard to build and maintain.  I love every bit of positive feedback I get from families (and it's a lot).  I have always wanted the articles on here to be free and accessible to everyone for understanding the science and history of parenting should not be something only those with means can learn about.  However, running this site costs money.  My time to cover research and write is worth money because it's time I'm not doing something else that could support my family.  Thus, this site needs to be financially viable in order for me to continue to (a) keep it up, and (b) write new pieces for it.  This is where you, the reader, comes in.  I will not charge you for this content, but I do ask that you consider ways that you may be able to support EP if you think it is something of value to you.  The amount of new content you see on the site will be dependent upon our financial means each month.  If I have to spend more time doing consultations or teaching or freelance writing, then that means no new EP.  If I have enough through your support to say no to some of those things (minus consultations because I just love working with families), then I will say no and focus on EP.  It's that simple.
I understand the financial situations most of us find ourselves in.  This is why I want to make sure there are ways to help that don't require you to spend money, and there are!  I cover below the main ways that you can help support EP, both financially and otherwise, to help me cover costs and keep things going.  You can click on the images below to find out more about that particular means of helping out.
Cheers,
Tracy
Direct Donation
You can make a donation to EP in the amount of your choice (and no amount is too small) via PayPal by either emailing a donation to tracy@evolutionaryparenting.com or by using the following link:
http://paypal.me/EPDonation
Importantly, when you make a donation, you will get a copy of my by-donation eBook Educating the Experts: How Modern Parenting Approaches Have It Wrong.  This book is made up of the six lessons available online PLUS two more lessons on breastfeeding and extinction sleep training and the claim that extinction sleep training is "safe and effective" that will never be available online.  It's my gift to those of you who are willing to part with hard-earned and much-needed money to keep EP going.
Shop Amazon
Use the following links as your Amazon homepage and whenever you shop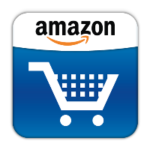 Amazon, a small percentage of your sale will go to EP.   This means you're supporting EP without having to spend an extra cent on it, just redirecting some of your money away from Amazon and towards us.  You can follow the link once and then just bookmark it and every time you go to Amazon, you'll be helping EP out.
USA: https://www.amazon.com/?&_encoding=UTF8&tag=evolutiparent-20&linkCode=ur2&linkId=b79e44f108ade7acbfe2d9f29db786e3&camp=1789&creative=9325
Canada: http://www.amazon.com/?_encoding=UTF8&camp=15121&creative=330641&linkCode=ur2&tag=evolutiparent-20
UK: http://www.amazon.com/?_encoding=UTF8&camp=1634&creative=6738&linkCode=ur2&tag=evolutiparent-20 
Be A Sponsor
(EP-Friendly Companies Only)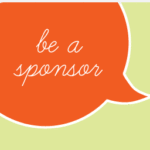 Although I have removed advertising from the site given the problems of monitoring who Google sells the ad space to, the limited return from it, and the fact that it doesn't fit with the new theme, I am open to a monthly sponsor.  Monthly sponsors would receive:
A mention as sponsor at the top of all new posts that month (a minimum of 3),
A FB ad for the 80K+ followers on FB, and
A "Meet the Sponsor" page where they can put in the information they want our readers to know
Importantly, I am only open to companies that are in line with the EP philosophy.  I will not allow formula companies, sleep trainers, or any company that is either unethical in their practices or promotes detachment to be a sponsor.  If you are part of a company who is interested in this, please contact me via email at tracy@evolutionaryparenting.com to discuss details.
Share the Articles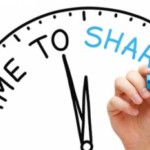 Sometimes just sharing is all we can do and it's definitely enough.  The more that EP is shared, the easier the rest of the support becomes.  Plus, families benefit and that's the entire point of why I started this.  If you think an article will help a friend, send it to them or share it on Facebook.  If you know of a family looking to hire a sleep trainer, perhaps send them over here instead.  If we all get the word out, perhaps, just maybe, we can see the type of change we're all looking for.