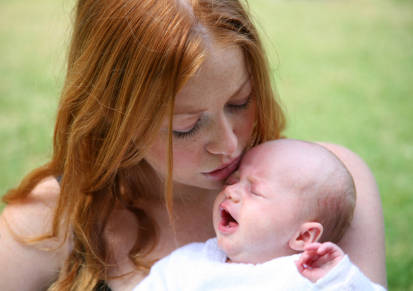 By Tracy G. Cassels
Recently another blogger and friend posted a piece about how she was leaving the AP Community (see here).  She has a valid reason too, namely that there are certain people within the AP community who treat it as a special club for which you must follow the set guidelines or you are shunned, treated poorly, etc.  Now, this attitude is definitely at play in some facebook groups, blogs, etc., where people are shunned for even suggesting alternatives.   Administrators mock those who 'like' their page and groups become like high school cliques who bully those who don't fit exactly what their idea of an AP parent should be.
Given this, why on earth would I stay?
Although yes, this happens, it also doesn't happen.  The AP Community is so much larger than this select group of extremists who, frankly, seem to miss the point of AP altogether.  It's true that all pages have things they support and promote, and that's okay, but when you shut down discussion or humiliate a parent for not following your rules, then it's a different story.  But most pages don't do this.  Most pages on facebook are there to help parents transition to AP or solve problems their families are facing in the most gentle, kind way, being considerate of all family members.
I'll use my own page as an example.  I, for one, will never promote crying-it-out.  I can't.  I have friends that have done it and it makes me sad.  Not because I think their children are less loved, but because I've seen the research and know that there are gentle ways to help a child sleep that do not involve crying-it-out which, with what we do know, suggests damage to the child (how little or how much will depend on myriad factors).  So I won't ever tell a parent to CIO.  I will, however, provide them with information so that they can make the choice that is best for them and their family.
But of course those who are the most dividing and extreme get the most notice so it's easy for people to think that most AP parents are self-righteous and condescending.  But isn't like that in all regards?  Thinking of feminism, it's the extremes that make the news, making us want to distance ourselves from a movement that, at its core, is something we should all support.  The same thing happens with religion and politics.  I know many Christians who are horrified that Pat Robertson gets as much airtime as he does, believing he does more harm than good to those who do not believe in God and now think the whole lot are a bunch of lunatics and bigots.  I know many Republicans that will openly cringe if you say "Sarah Palin".  However, they don't abandon their faith or their beliefs or their politics because of a select few who happen to get the press because of their negative views.  You don't throw the baby out with the crazy bathwater.
And it's important not to.  Because our beliefs shouldn't be shattered by those on the fringe as they are not a representation of what a community or cause or belief is.  If we are broken by them, then we have to reevaluate why we belonged in the first place (which is not necessarily a bad thing at all).  In fact, if we truly believe in the communities we take part in, we should be more dedicated to staying involved when we hear these people speak out.  Not because we want to be affiliated with them, but because we need to show people that they are an aberration, an anomaly, and that there is so much more to our community than what they have seen.
Sadly, the immediate popularity of the piece in question and the comments surrounding it spoke clearly that people want to see the AP Community fail.  People are itching to read negative things about these mothers and fathers who are parenting in ways that fall outside the mainstream but work for their family and are supported by research.  When I think about the reasons why people want to see us fail, I understand that people are generally afraid of the unknown, or of people who don't follow the group.  I also know that these outspoken asses have generally ruined things for many people who knew nothing about AP until they listened to someone rant about how you must do X,Y, and Z to be a good parent.  But I implore of you, understand that AP isn't about rules.  It's about understanding your child, your family, and the importance of listening to yourself and your instincts.  It's also about learning how our modern culture has shifted so much that we lack a compass for what is normal for infant biology and physiology in so many realms.  And so people parent without that knowledge, yet it's like trying to steer a boat in the dark without a light.  AP Communities work to educate people so they can understand what their actions mean for them and their children.  Because the more you know, the better you do.
It is for these reasons I feel so strongly about not leaving the AP Community.  I wake up, get online or go out and find myself involved with women and men who care about families and children.  Who are some of the first to tell corporate America to fuck off and who put their money and their votes where their mouths are to try and make our society better for everyone.  And most of them came from non-AP backgrounds and understand how hard it is to move beyond what everyone else is doing.  Many struggle with past decisions and so offer a unique perspective to families who just feel that modern parenting isn't quite what they thought or hoped it would be.  But what I love best is that they do it without judgment.
It's okay to want to leave certain groups or distance yourself from certain people.  It's natural when they are judgmental and lack compassion and understanding.  But one must also realize they do not represent everyone, but only themselves.  In facebook, in blogs, and in AP communities in your neighbourhood, more often than not, parents are coming together to educate and support new parents.   Understanding the value of attachment, they make efforts to help new parents who struggle without suggesting they engage in practices that disengage the parent from their child.  And I can't think of leaving a community that places such a high value on all members of the family.
So please, if you felt yourself nodding in agreement with the other piece, I ask you to allow yourself to agree with all of those points except that it means you need to leave.  In fact, especially if you found yourself nodding, we need you.  Because you are the AP Community.  You are the ones that will inevitably make the difference when a parent comes looking for information and finds someone who simply wants to provide information and help a new parent out.  And that's exactly what we need.
Related posts:
Share
About Author
(19) Readers Comments